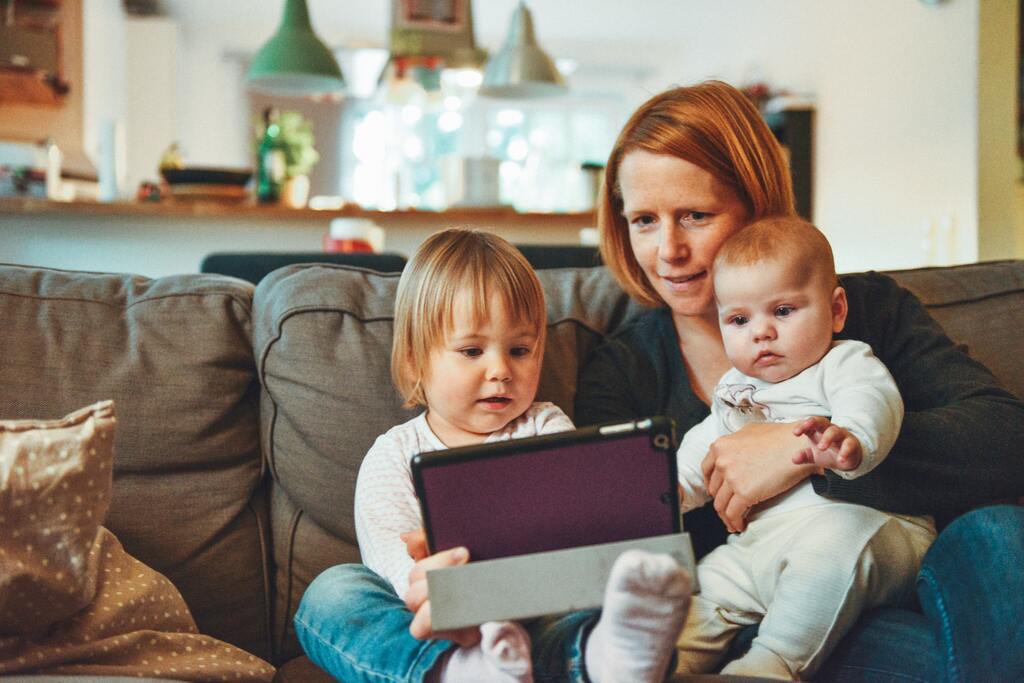 Photo via Unsplash
How to Prioritize the Health of Your Home and Your Family
They say that home is where your heart is, so you need to do everything you can to protect it.
Eating healthy and exercising are great ways to care for the body, but when you take
precautions to prioritize the health of your home as well, you streamline your family's well-being
while also making your property last longer. So here are some tips from
Utah Dream Homes
to
do just that.
Clean Your Exterior
These days, everyone is talking about curb appeal, which is the appearance of the exterior of
your home as it appears to you and people in the neighborhood. To get nice curb appeal, keep
your grass cut, bushes trimmed and your driveway in good condition.
To further maintain an impressive curb appeal, you need to keep the outside walls of your home
clean because when your walls are healthy, your home will stay impressive for longer. If you
have an exterior consisting of aluminum siding, maintain it by using a
house and siding cleanser
that you can find at a home improvement store and clean the siding once per year.
If you have a brick exterior, you can use a combination of warm water and mild dish soap. For
wood exteriors, use a combination of warm water and white vinegar.
Clean Inside Surfaces
In order to maintain the health of the interior of your home and the health of your family, you
need to make it a habit of cleaning all surfaces on a weekly basis and especially after they are
used. Keeping your space free of clutter is a great way to optimize your home for health as well.
Cleaning is especially important for surfaces in common areas such as
kitchen counter
s and the
island if you have one.
While using regular cleaners will kill dangerous germs and bacteria, if you want to make a
difference for your family and the world in general, then use environmentally-friendly cleaning
products. Regular cleaning products often contain ammonia and chlorine, which can be harmful
to people and animals, so sustainable products will keep your home and the air inside clean and
pure.
Keep Your Home and Office Safe
When it comes to prioritizing the health of your property, it isn't only about cleaning surfaces but
also keeping your home and its occupants out of harm's way. For example, if you work from
home, keep your office free of hazards for pets and children by securing heavy items, tying up
loose cords, and removing choking hazards.
Also, if criminals are allowed to break into your home, the chances are good that they will cause
damage in the process, be it with broken windows, doors, or damage inside the residence. To
prevent a potential crime, you need to be proactive with security.
One way to scare criminals away from your home is to install security cameras around the
property in visible places so bad people know that they are being watched. A security trend that
is gaining steam is installing smart appliances such as a smart doorbell. With such an appliance
installed, you can keep an eye on everyone that approaches your front door and speak to them
from anywhere. Pair that with a
smart lock
that you can engage or disengage even if you are not
home.
If you have a fence around your property, you have a good start, but you need to keep your
fence in good shape so it will deter criminal activity. When looking at fence companies, you
need to do your due diligence. That means looking up reputable businesses, reading real
customer reviews, getting quotes for the exact work you need. By finding the right company, you
could save thousands of dollars.
In the end, your home will only retain its quality as long as you are proactive in maintaining its
health, so do the right thing and take the steps discussed above and have pride in your house
every day.
Utah Dream Homes
offers an easy-to-use search engine and friendly assistance at every
step of the process to help you find your dream home!
Call (435) 703-4041.